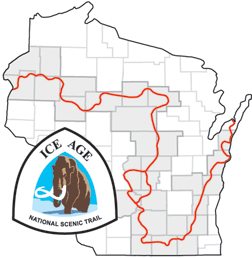 Our staff at Eau Claire Ford Lincoln sell and service vehicles to give you many happy and safe Miles and memories to go with it! Stop in Eau Claire Ford Lincoln and have Tina check your Child Safety Seat! They are Nationally certified and will help Parents, Grandparents, Aunt or Uncle learn the proper Child Safety usage FREE as a community service! Monday - Friday 8am to 5pm. Evenings and weekends available with advance scheduling! Call (715) 852-1000 to set up an appointment or drop by. Please bring your car seat - manual, vehicle manual and child for a Free Car Seat fitting and check. Tina are trained and a member of the non-profit "Safe Kids of the Chippewa Valley".
TRAVEL TIPS:
Wisconsin Cheese Trail
Go to this web site for easy locations and traveling direction to one of the many Cheese Crafters in Wisconsin: http://www.eatwisconsincheese.com/where_to_buy/default.aspx
What can be easier than to grab your keys - hop into your "Black Top Cafe" and hit the WI Cheese Trail and nosh on fresh cheese curds, gouda, colby or chedder!
DOOR COUNTY
Check out this web site: http://www.doorcounty.com/whattodo/index.aspx
'Oh the places you can go in a FORD, LINCOLN or MERCURY in DOOR COUNTY!
Fishing, antiquing, thrifting,cherries,goats on the roof, art, sight seeing, Beautiful Lake Views and romantic Sunsets, Children activities, Lighthouses, Wine & Cheese Crafters - COME On DR. SEUSS let's hit the ROAD..and GO....!!!!
NOTE: September is a time to go to DOOR COUNTY for their Culinary Tour "A Kingdom so Delicious" and catch their wonderful turning of the leaves!
Well anytime is a great time to see this beautiful area!
ICE AGE TRAIL - WISCONSIN
Connect with Wisconsin's "Gift of the Glaciers"

More than 12,000 years ago, an immense flow of glacial ice sculpted a landscape of remarkable beauty across Wisconsin. As the colossal glacier retreated, it left behind a variety of unique landscape features. These Ice Age remnants are now considered among the world's finest examples of how continental glaciation sculpts our planet.
The Ice Age National Scenic Trail is a thousand-mile footpath - entirely within Wisconsin - that highlights these Ice Age landscape features while providing access to some of the state's most beautiful natural areas. *copied from the www.iceagetrail.org web site
EAU CLAIRE/CHIPPEWA FALLS:
Charming cities that are bless with the beautiful Eau Claire River and Chippewa River.
Quaint Downtown's with friendly Shops and Delicious Restaurants.
Leiniekugel Brewery Free Tours - 7 Days a week in Chippewa Falls
Carson Park in Eau Claire filled with beautiful trees - baseball field and fun for everyone
Oakwood Mall on the Southside of Eau Claire for great shopping
and off of I-94 - Eau Claire Ford Lincoln - ready to help you have MILES of fun and safety in your vehicle!
If, you have any great travel tips - please feel free to email: customercare@eauclaireford.com Love to also see pictures and must see places. You can also join us on "Eau Claire Ford Lincoln Facebook Page" and upload photos and add some travel ideas! Great Video on Eau Claire below:
Thank you! Sherry